How to Disable AMP in Safari on iOS 15
Thanks to Web Extension support in Safari on iOS 15 it is possible to disable AMP on the mobile version of Safari. The Overamped extension provides an efficient, simple, and automated way of redirecting AMP pages.
Setup Overamped
To get started, download Overamped and open the app.
Next, open the Settings app, choose Safari, and then choose Extensions.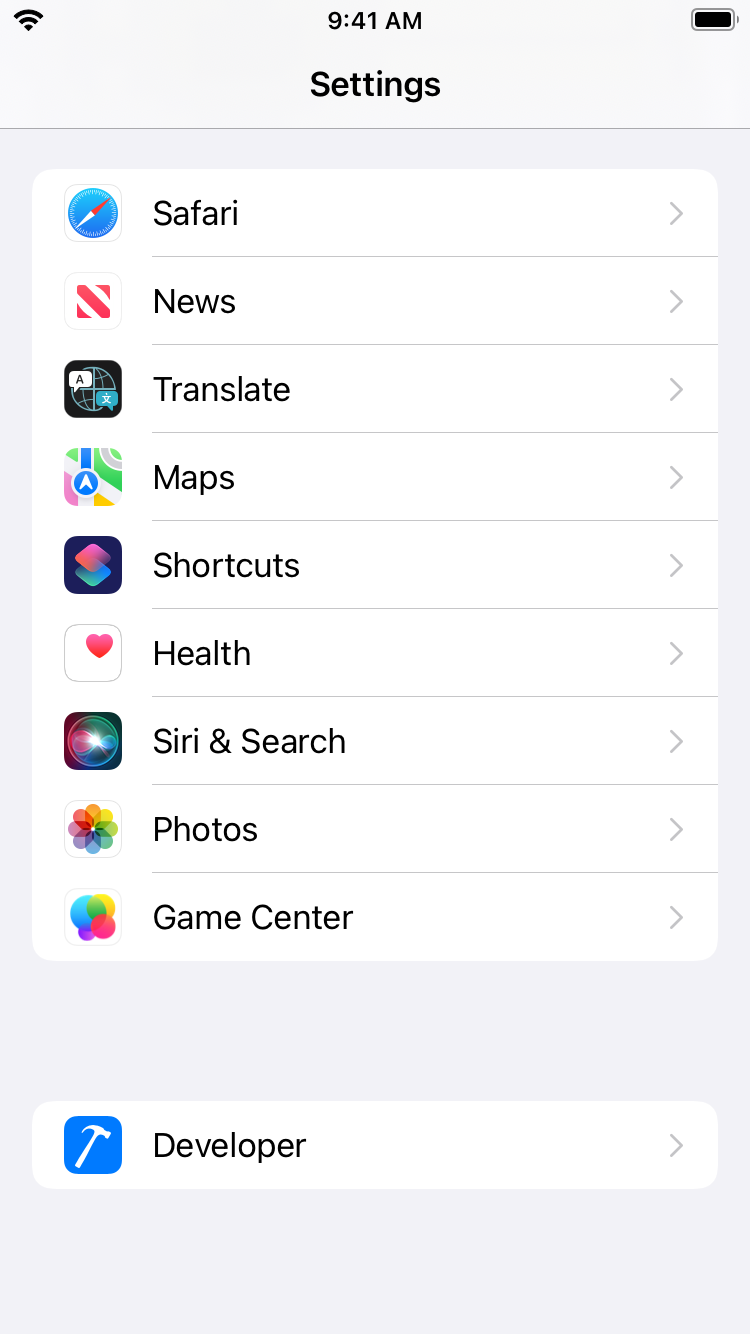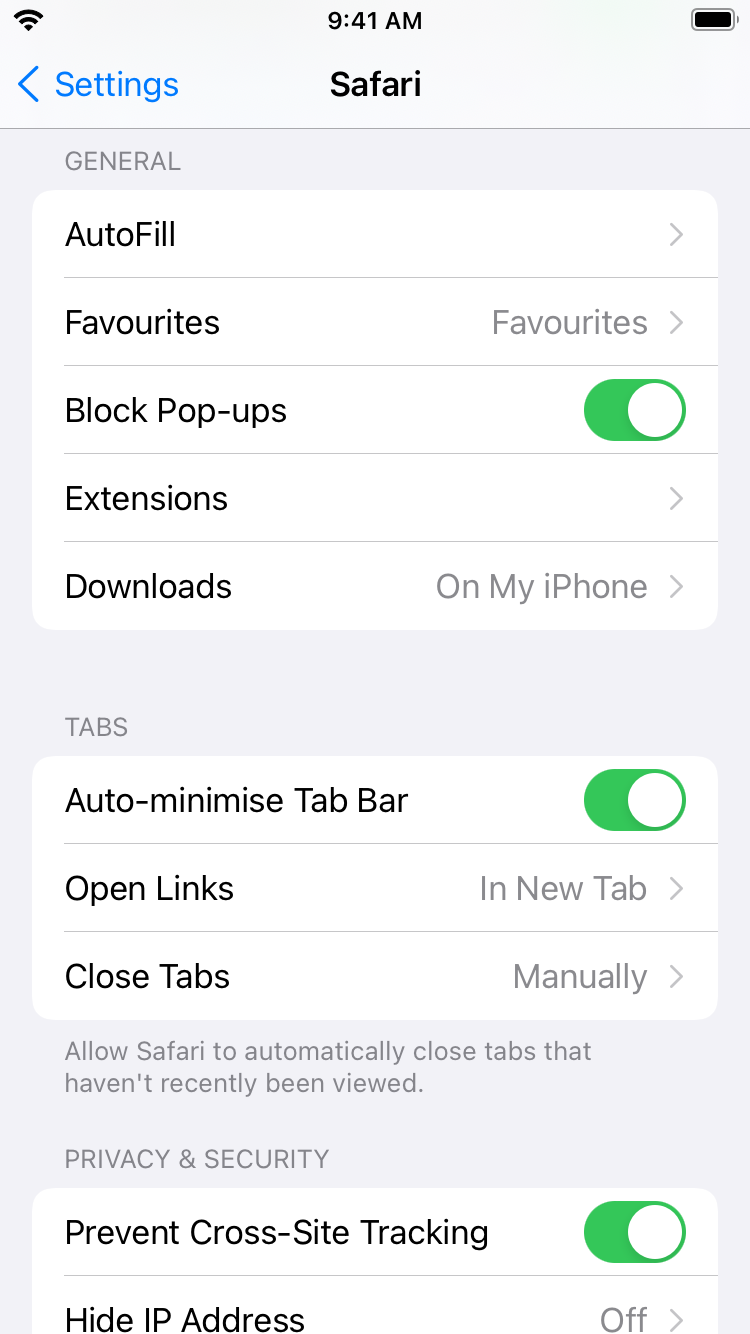 From here you can choose "Overamped" and enable the Overamped extension.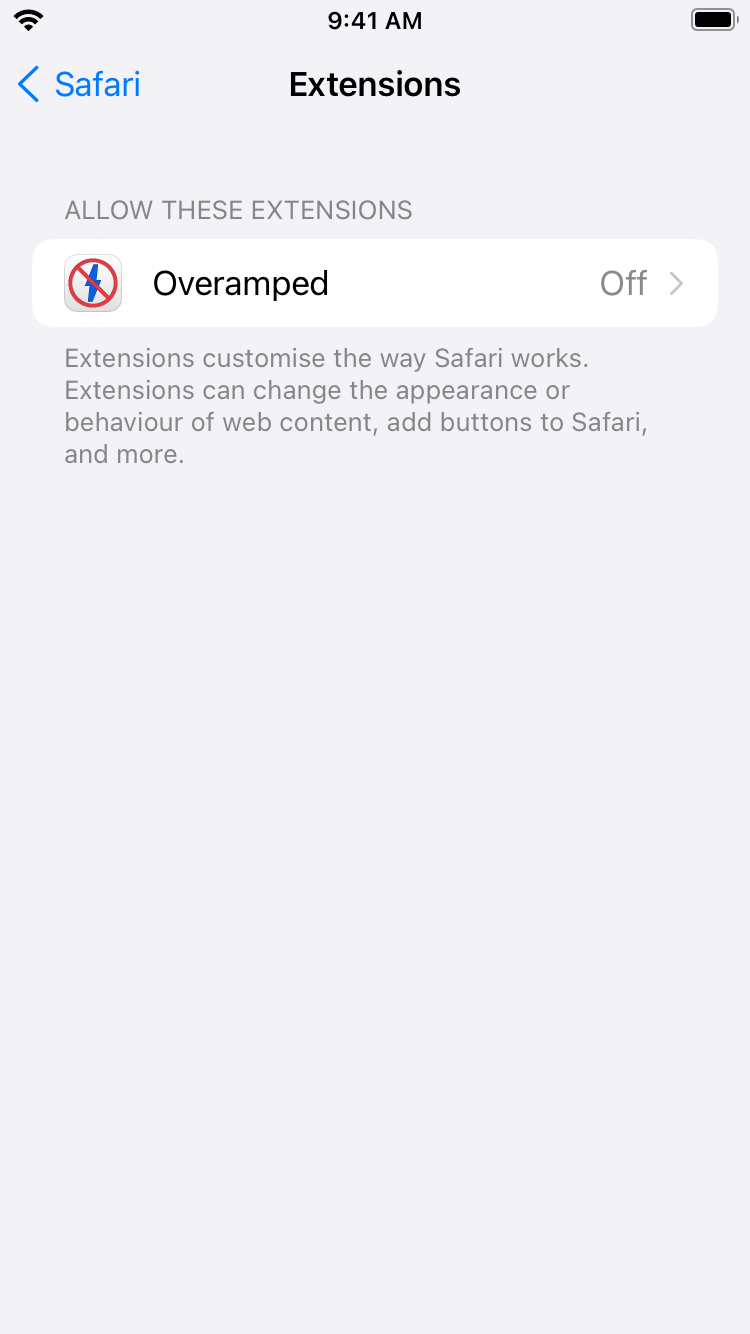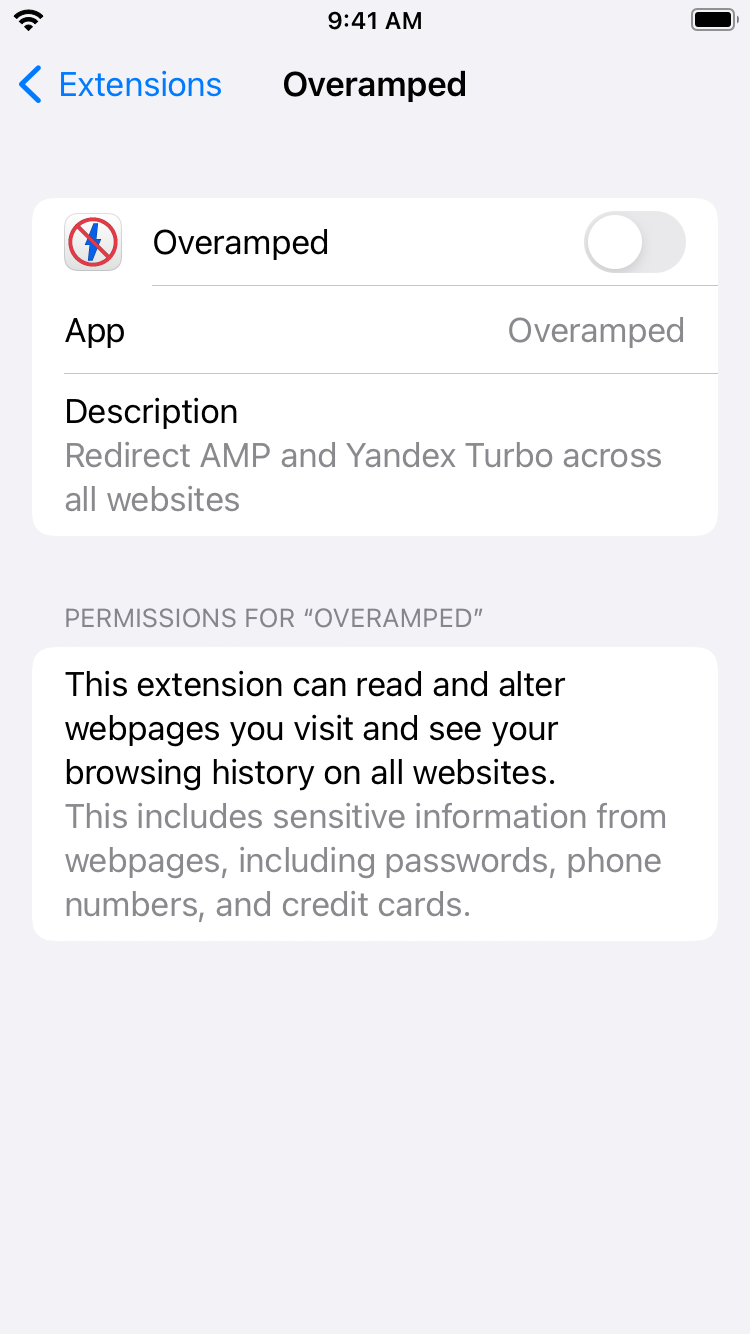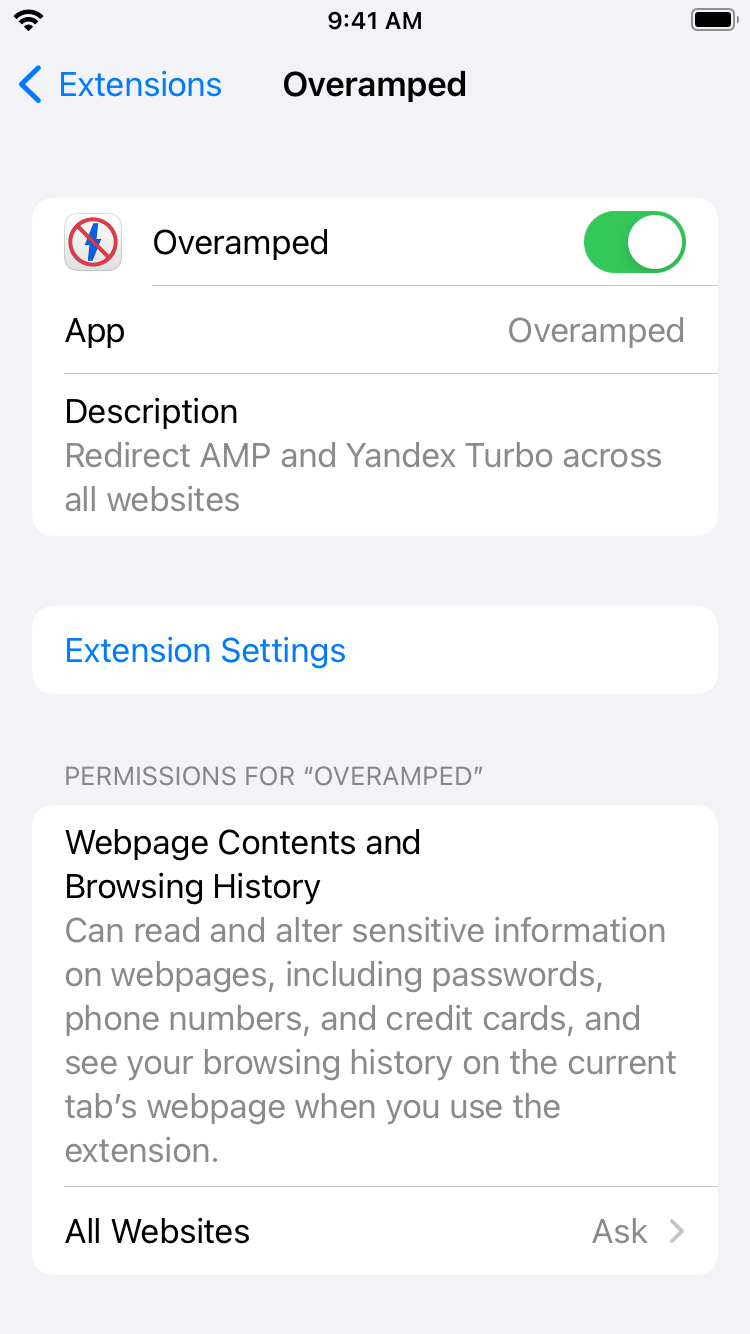 Once enabled you need to grant permission for Overamped to access webpages.
Overamped works best with the "All Websites" permission, which can be provided by scrolling to the bottom of the list, choosing "All Websites", then "Allow".
Overamped does not share any of your data. Read the privacy policy to learn more.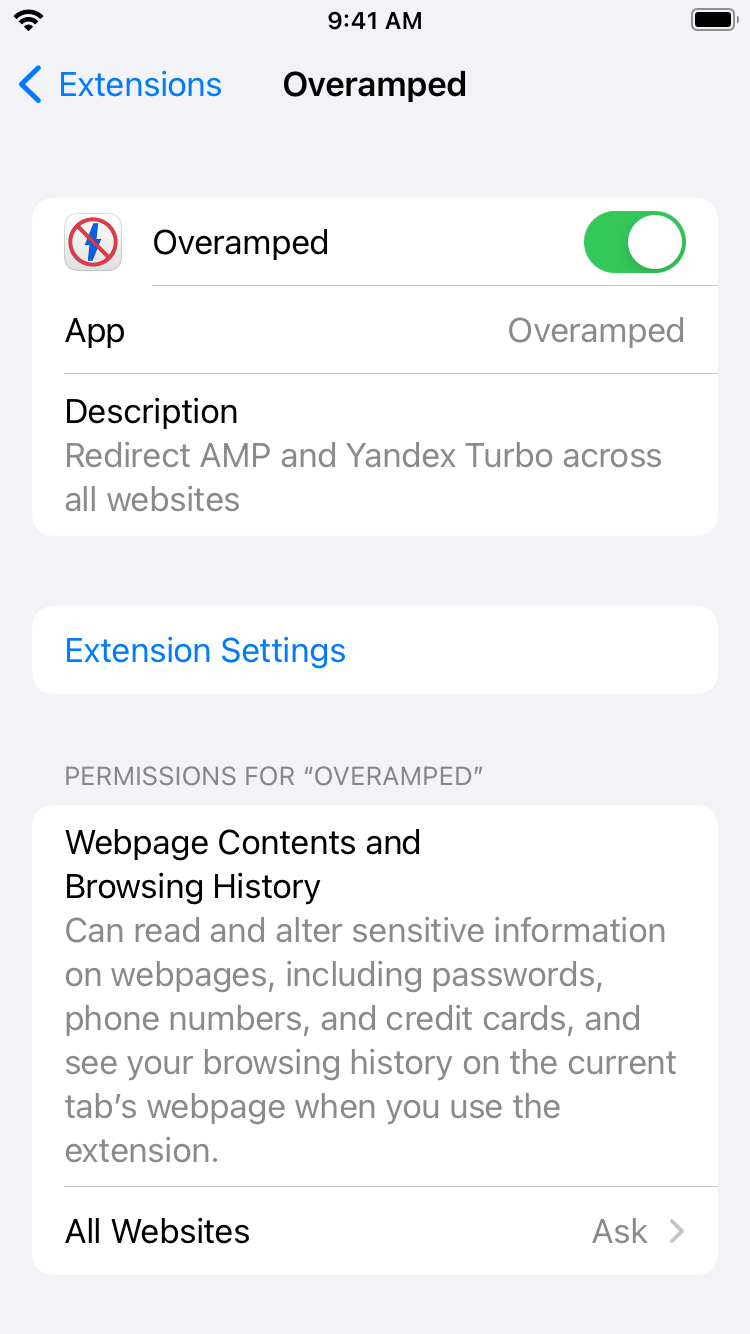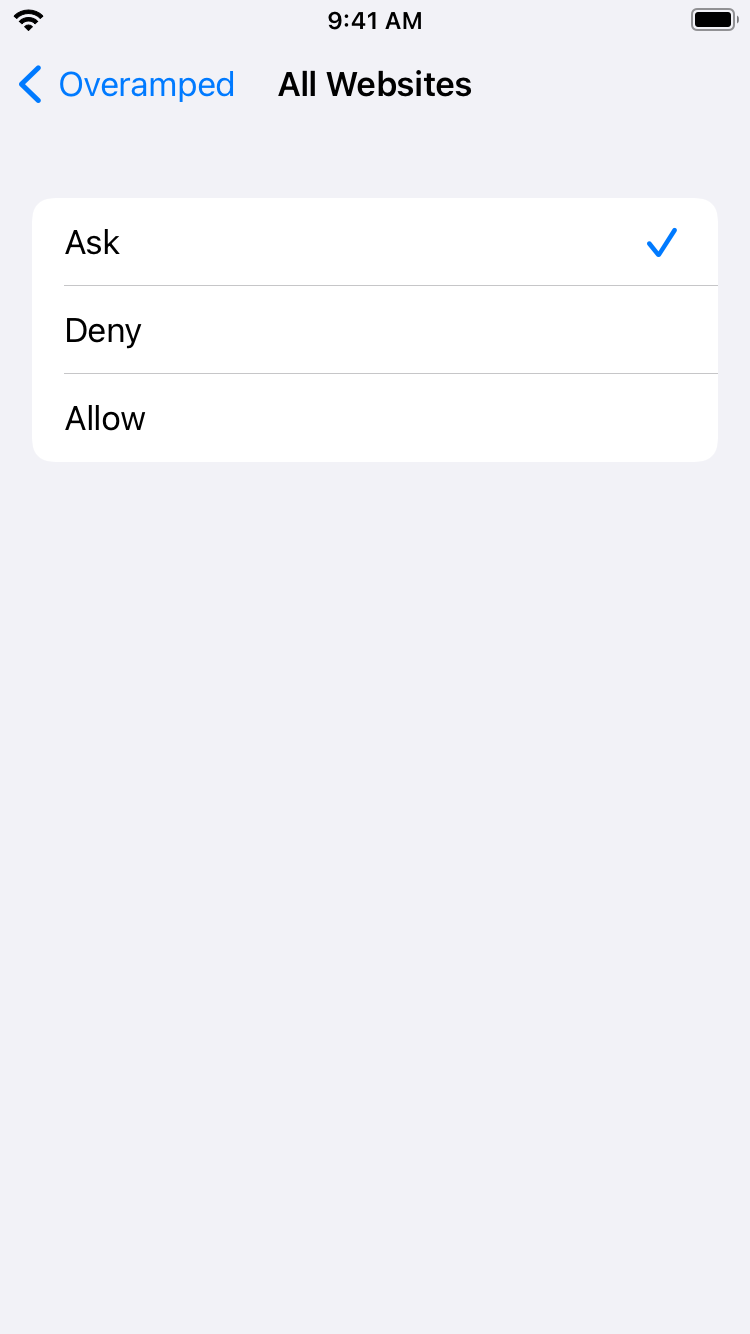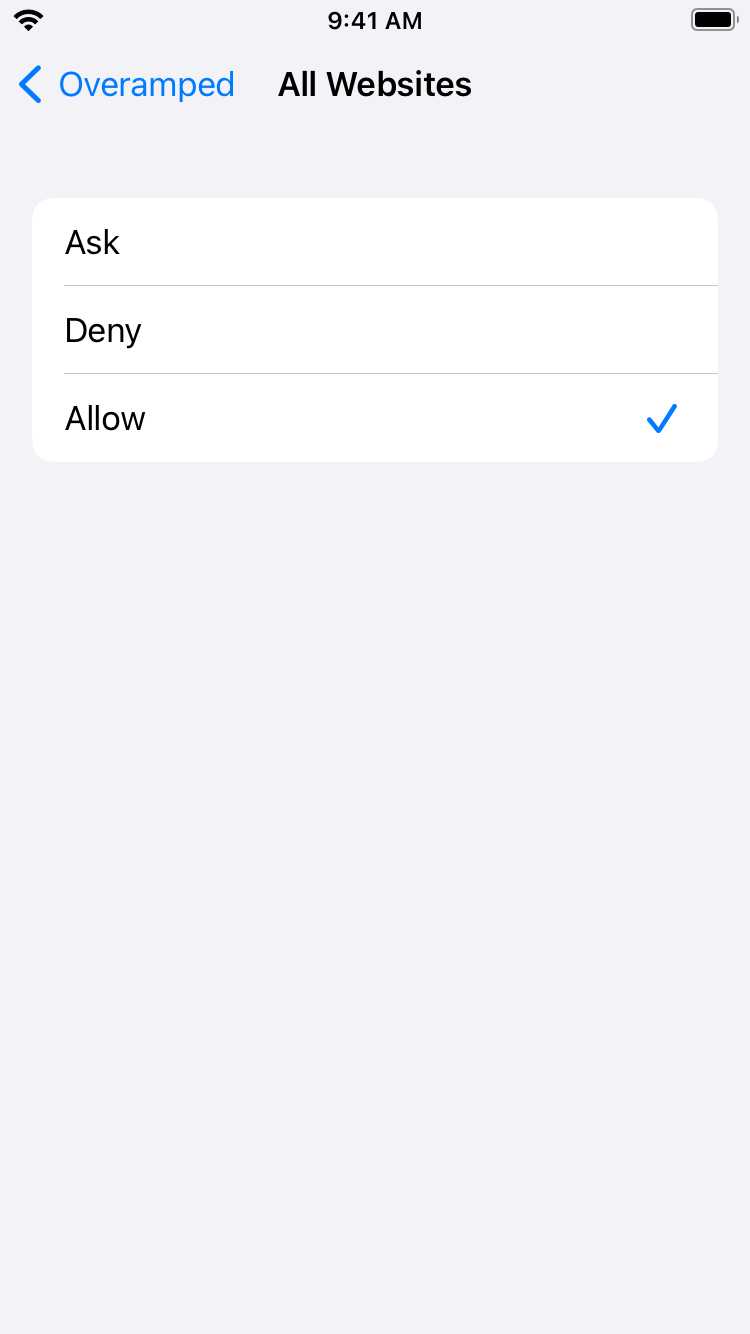 You will no longer see AMP or Yandex Turbo pages!
If you want to check if Overamped is installed and setup correctly you can use the Overamped Install Checker.
Pre-iOS 15 Alternatives
While not perfect there are solutions to somewhat bypass AMP on versions of iOS that do not support Web Extensions.
Long Press the Link
By long pressing on the link and tapping on the preview or choosing "Open" it is possible to open the AMP version of the website, as hosted by the website itself. This has the downside of still often not being the full experience (e.g. compare the AMP version of 9to5Mac to the regular version).
Request the Desktop Version of Google
When requesting the desktop version of Google it will not show AMP links, but the page is laid out as if you're viewing the website on a larger desktop display, causing the text to be small.
Tap the and Open the Website
After tapping a link in Google a bar is displayed at the top that shows the domain of the website the AMP page is from. Tapping the
will show an information panel that contains a tapable link to the original version of the website.